Home - Search - Browse - Alphabetic Index: 0- 1- 2- 3- 4- 5- 6- 7- 8- 9
A- B- C- D- E- F- G- H- I- J- K- L- M- N- O- P- Q- R- S- T- U- V- W- X- Y- Z
---
Celestis
---
Part of Pegasus-3 Family
---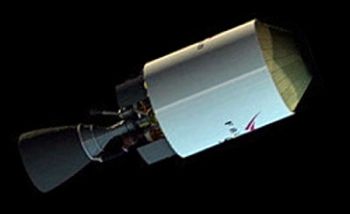 Celestis 11
Credit: Manufacturer Image

American burial-in-space service. Celestis offers the the opportunity for the space-smitten to have (a portion) of their cremated remains to be put into orbit. Space burial satellite for Celestis, USA. Launched 1998-2001. Used the Orion-38 motor bus.

AKA: CPAC/Orion 38. Status: Operational 1998. First Launch: 1998-02-10. Last Launch: 2012-05-22. Number: 5 .
---
More at: Celestis.
---
Family: Burial, Medium earth orbit. Country: USA. Spacecraft: CPAC. Launch Vehicles: Taurus, Taurus 2210, Taurus 2110, Falcon 1, Falcon 9. Launch Sites: Vandenberg, Kwajalein, Vandenberg 576E, Cape Canaveral LC40, Kwajalein OM. Agency: OSC. Bibliography: 2, 552, 554.
---
---
Home - Search - Browse - Alphabetic Index: 0- 1- 2- 3- 4- 5- 6- 7- 8- 9
A- B- C- D- E- F- G- H- I- J- K- L- M- N- O- P- Q- R- S- T- U- V- W- X- Y- Z
---
© 1997-2017 Mark Wade - Contact
© / Conditions for Use
---