Home - Search - Browse - Alphabetic Index: 0- 1- 2- 3- 4- 5- 6- 7- 8- 9
A- B- C- D- E- F- G- H- I- J- K- L- M- N- O- P- Q- R- S- T- U- V- W- X- Y- Z
---
Leostar-1
---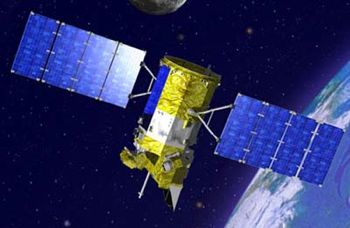 Glory
Credit: Manufacturer Image

Version of the Leostar bus for the failed NASA Glory climate mission.

Status: Operational 2011. First Launch: 2011-03-04. Last Launch: 2011-03-04. Number: 1 .
---
---
Family: Earth. Country: USA. Launch Vehicles: Taurus, Taurus 3110. Launch Sites: Vandenberg 576E.
---
---
2011 March 4 - . 10:09 GMT - . Launch Site: Vandenberg. Launch Complex: Vandenberg 576E. LV Family: Taurus. Launch Vehicle: Taurus 3110. FAILURE: Fairing failed to separate..
Glory - . Mass: 545 kg (1,201 lb). Nation: USA. Class: Earth. Type: Weather satellite. Spacecraft: Leostar-1. Second failure of this vehicle in a row due to fairing not separating. NASA satellite that would have used an aerosol polarimetry sensor (APS) to provide a global map of aerosol particulates (soot and sulphates) to help calibrate climate change models..
---
---
Home - Search - Browse - Alphabetic Index: 0- 1- 2- 3- 4- 5- 6- 7- 8- 9
A- B- C- D- E- F- G- H- I- J- K- L- M- N- O- P- Q- R- S- T- U- V- W- X- Y- Z
---
© 1997-2017 Mark Wade - Contact
© / Conditions for Use
---