Home - Search - Browse - Alphabetic Index: 0- 1- 2- 3- 4- 5- 6- 7- 8- 9
A- B- C- D- E- F- G- H- I- J- K- L- M- N- O- P- Q- R- S- T- U- V- W- X- Y- Z
---
Dannenberg, Konrad
---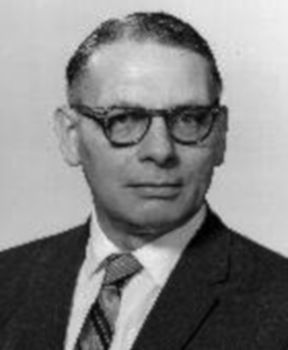 Dannenberg
Dannenberg, Konrad

German engineer in WW2, member of the Rocket Team in the United States thereafter. Liaison between Huntsville and Rocketdyne for development of the engines for the Redstone, Jupiter, and Saturn I rockets; managed development of the Saturn V in the early years; developed concepts for Saturn V-launched space stations. Retired 1973.

Born: 1912-08-05. Died: 2009-02-16. Birth Place: Weissenfels.

German expert in guided missile propulsion during World War II. Dannenberg was born on 5 August 1912 in Weissenfels, south of Leipzig. When he was two years old his family moved to Velber near Hannover, where he grew up. He caught the space bug while attending a lecture by Max Valier in Hannover. He witnessed an Opel rocket car test and then joined Puellenberg's group of independent rocketeers in Hannover. After studying mechanical engineering at the University of Hannover, he was drafted into the German Army in 1939 and was stationed in France. In the autumn 1940, through the influence of Puellenberg, he was discharged from the Army and transferred to Pennemuende, becoming a rocket engine specialist under Thiel. He concentrated on development of a simplified 25 metric ton engine intended for V-2 production, which, after the death of Thiel in the bombing raid of August 1943, could not be completed in time for production. He was then reassigned to Riedel's office in the crash effort to issue production drawings of the V-2. Arrived in America under Project Paperclip on 16 November 1945 aboard the Argentina from La Havre. As of January 1947, he was working at Fort Bliss, Texas, brought there under project Paperclip. He later helped develop and produce the Redstone and Jupiter missile systems for the Army Ballistic Missile Agency at Redstone Arsenal. In 1960, he joined NASA's Marshall Space Flight Center as Deputy Manager of the Saturn program, where he received the NASA Exceptional Service Medal for successfully developing the largest rocket ever built, that took the first human beings to the moon. Mr. Dannenberg was a Fellow of the American Institute of Aeronautics and Astronautics and was past president of the Alabama/Mississippi Chapter. He was the recipient of the 1960 Durand Lectureship and the 1995 Hermann Oberth Award. He retired from NASA in 1973 and was still living in Madison, Alabama in 2004.
---
---
Country: Germany, USA. Agency: NASA Huntsville. Bibliography: 1980, 758, 5306.
---
Photo Gallery
---
---
Dannenberg
Credit: NASA
---
---
Dannenberg
Dannenberg, Konrad
---
---
---
1912 August 5 - .
Birth of Konrad Dannenberg - . Nation: Germany, USA. Related Persons: Dannenberg. German engineer in WW2, member of the Rocket Team in the United States thereafter..
---
---
Home - Search - Browse - Alphabetic Index: 0- 1- 2- 3- 4- 5- 6- 7- 8- 9
A- B- C- D- E- F- G- H- I- J- K- L- M- N- O- P- Q- R- S- T- U- V- W- X- Y- Z
---
© 1997-2017 Mark Wade - Contact
© / Conditions for Use
---