Home - Search - Browse - Alphabetic Index: 0- 1- 2- 3- 4- 5- 6- 7- 8- 9
A- B- C- D- E- F- G- H- I- J- K- L- M- N- O- P- Q- R- S- T- U- V- W- X- Y- Z
---
Wolff, Waldemar
---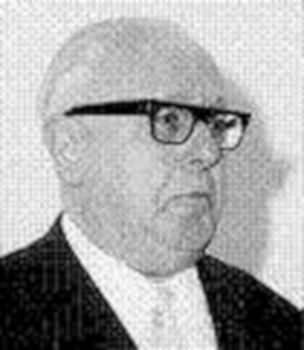 Wolff, Waldemar
Wolff, Waldemar

German ballistics expert; worked in the Soviet Union after WW2. One of the group that fired V-2 rockets at Kapustin Yar in 1946. Returned to East Germany in 1952, worked thereafter as an instructor at military-connected institutions in Dresden until retirement in 1970.

Born: 1894. Died: 1979-01-01.

Raised and educated in Strasbourg, where he received his teacher's certification in March 1914. Taught in Meiningen for five months before being called up for the First World War in August 1914. Served as an artillery sergeant until captured by the French on 23 October 1917. Released from POW camp on 2 February 1920. From April 1920 to October 1938 served as Head of the artillery manufacturing department of Friedrich Krupp AG in Essen. Received doctorate in 1943 from the Technical University of Danzig. In 1946 made head of a section at the Soviet Institute Nordhausen, dedicated to transferring rocket technology to the USSR. From October 1946 to June 1952 kept in the Soviet Union on Gorodomlya Island, designing rockets for the Soviet Union. Thereafter returned to East Germany, first serving as a research assistant at the Volkspolizei; from 1953-56, lecturer at the Technical University of Dresden; from 1960-63, Lecturer at the University of Magdeburg; from 1963-70, lecturer at the Dresden Military Academy, retiring on 31 August 1970.
---
---
Country: Germany. Bibliography: 394.
---
---
Home - Search - Browse - Alphabetic Index: 0- 1- 2- 3- 4- 5- 6- 7- 8- 9
A- B- C- D- E- F- G- H- I- J- K- L- M- N- O- P- Q- R- S- T- U- V- W- X- Y- Z
---
© 1997-2017 Mark Wade - Contact
© / Conditions for Use
---