Home - Search - Browse - Alphabetic Index: 0- 1- 2- 3- 4- 5- 6- 7- 8- 9
A- B- C- D- E- F- G- H- I- J- K- L- M- N- O- P- Q- R- S- T- U- V- W- X- Y- Z
---
Wallace, Fred
---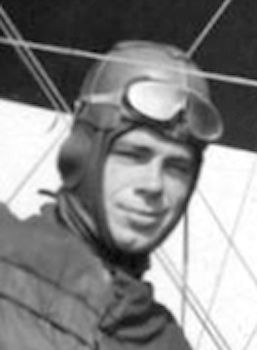 Wallace
Wallace, Fred

American engineer. Atlas Chief of Test Operations at Sycamore Canyon.

Born: 1922-08-05. Died: 2009-12-18. Birth Place: San Diego, California.

Wallace's schooling at Lafayette College in Easton, Pennsylvania, was interrupted from 1943 to 1946 by World War II service as a Navy torpedo plane navigator. He finally graduated from Lafayette in 1949, then worked for the Rohr and Solar aircraft companies in San Diego. He joined Convair in 1951, working at first on the Terrier missile project. From 1953 he worked on structural test of the innovative Sea Dart and Pogo fighter aircraft. He then joined the Atlas program, managing the Point Loma Test site activation, later becoming Chief of Test Operations at the Sycamore Canyon Test Site. From 1970 he worked on the Tomahawk cruise missile program. He retired in 1984.
---
---
Country: USA. Agency: Convair. Bibliography: 4460, 4475, 6177.
---
---
1922 August 1 - .
---
---
Home - Search - Browse - Alphabetic Index: 0- 1- 2- 3- 4- 5- 6- 7- 8- 9
A- B- C- D- E- F- G- H- I- J- K- L- M- N- O- P- Q- R- S- T- U- V- W- X- Y- Z
---
© 1997-2017 Mark Wade - Contact
© / Conditions for Use
---