Home - Search - Browse - Alphabetic Index: 0- 1- 2- 3- 4- 5- 6- 7- 8- 9
A- B- C- D- E- F- G- H- I- J- K- L- M- N- O- P- Q- R- S- T- U- V- W- X- Y- Z
---
Vinzant, Allen
---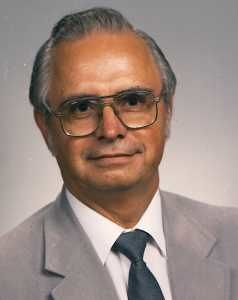 Vinzant
Credit: via Richard Martin
American Chief engineer for interfacing the Centaur upper stage with the Titan 4 launch vehicle.
Born: 1931-09-01. Birth Place: Clay Center, Kansas.
Vinzant grew up near Laramie, and graduated from the University of Wyoming in 1953. He worked for Rocketdyne at its Santa Susana rocket test facility for two years before a stint in the Navy from 1955 to 1958. He was then hired by Convair, where he worked on the propulsion, mechanical, and fluid systems of the Atlas ICBM, the Centaur launch vehicle, and Tomahawk cruise missile. He was chief engineer for interfacing the Titan 4 booster with the wide-body Centaur upper stage in 1984. Vinzant became a corporate engineering trouble-shooter, and led the failure investigation teams for specific Titan, Atlas, and Centaur incidents. He retired from what-by-then was Lockheed-Martin in 1994.
---
---
Country
:
USA
.
Agency
:
Convair
.
Bibliography
:
4460
,
4475
.
---
---
1931 September 1 -
.
---
---
Back to top of page
---
Home - Search - Browse - Alphabetic Index: 0- 1- 2- 3- 4- 5- 6- 7- 8- 9
A- B- C- D- E- F- G- H- I- J- K- L- M- N- O- P- Q- R- S- T- U- V- W- X- Y- Z
---
© 1997-2019 Mark Wade - Contact
© / Conditions for Use
---