Home - Search - Browse - Alphabetic Index: 0- 1- 2- 3- 4- 5- 6- 7- 8- 9
A- B- C- D- E- F- G- H- I- J- K- L- M- N- O- P- Q- R- S- T- U- V- W- X- Y- Z
---
Themis launch vehicle
---
Part of FLTP/FESTIP Family
---
---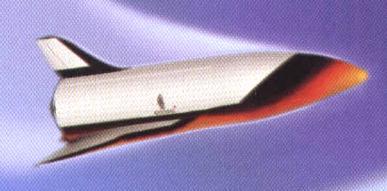 Themis
---
French winged orbital launch vehicle. Themis was a planned ESA booster stage demonstrator, to validate integrated propellant tank technology necessary for a reusable Ariane 5 successor. The demonstrator engine would be derived from the Vulcain of the Ariane 5. Estimated cost was up to 2.5 billion dollars. THEMIS would carry 33 metric tons of propellant, enough to reach Mach 11. Expendable boosters might permit orbital flight.

AKA: Themis. Status: Design 1998. Thrust: 800.00 kN (179,840 lbf). Gross mass: 55,000 kg (121,000 lb). Height: 27.00 m (88.00 ft).
---
---
Family: orbital launch vehicle, Winged. Country: France. Agency: ESA. Bibliography: 484.
---
---
Home - Search - Browse - Alphabetic Index: 0- 1- 2- 3- 4- 5- 6- 7- 8- 9
A- B- C- D- E- F- G- H- I- J- K- L- M- N- O- P- Q- R- S- T- U- V- W- X- Y- Z
---
© 1997-2017 Mark Wade - Contact
© / Conditions for Use
---