Home - Search - Browse - Alphabetic Index: 0- 1- 2- 3- 4- 5- 6- 7- 8- 9
A- B- C- D- E- F- G- H- I- J- K- L- M- N- O- P- Q- R- S- T- U- V- W- X- Y- Z
---
Serov, Ivan Alekseevich
---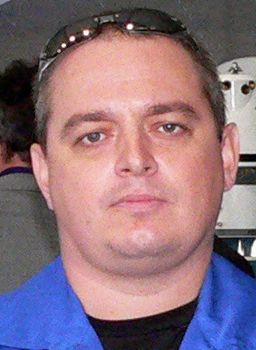 Serov
Serov, Ivan Aleksandrovich
Russian government official. First Deputy Minister of Internal Affairs. Chaired KGB 1954-1958.
Born: 1905-09-29. Died: 1990-07-01.
Biography: An officer of military intelligence, at the time of the purges of the GRU he managed not only to survive but also to transfer to work in the NKVD. On 12 June 1937 he appeared in the capacity of executioner of Marshal Tukhachevski and other leading figures of the Red Army. Amongst all the protagonists of the terror he distinguished himself as the most fervent exponent of 'scenes on a massive scale'. He took part in the pursuit and liquidation of the inhabitants of Estonia, Latvia and Lithuania in 1940 and in 1944-47. Data exists as to his personal involvement in the murder of the Polish officers in Katyn. During the war Serov was one of the leaders of Smersh, and in August 1946 he personally took part in the execution of the command of the Russian Liberation Army under Lieut-General Vlasov. Subsequently he betrayed his leaders in Smersh and the NKGB, going over in time to the camp of the victorious groups. He deserted Abakumov's group for that of Beria and betrayed him (as did General Ivashutin - the present GRU leader). In 1953 he was deputy chief of the GRU and one of the conspirators against Beria. After the fall of Beria, Serov became Chairman of the KGB. Together with Ambassador Andropov he seized the leaders of the Hungarian revolution by deceit and took part in their torture and execution. In December 1958 Serov became chief of the GRU. As an ex-KGB and Smersh officer he had many enemies in the GRU. Under Serov's leadership, corruption in GRU attained unbelievable proportions. In 1962 he was dismissed and quietly liquidated.
---
---
Country
:
Russia
.
Bibliography
:
474
,
6009
.
---
---
1905 September 29 -
.
---
1990 July 1 -
.
---
---
Back to top of page
---
Home - Search - Browse - Alphabetic Index: 0- 1- 2- 3- 4- 5- 6- 7- 8- 9
A- B- C- D- E- F- G- H- I- J- K- L- M- N- O- P- Q- R- S- T- U- V- W- X- Y- Z
---
© 1997-2019 Mark Wade - Contact
© / Conditions for Use
---