Home - Search - Browse - Alphabetic Index: 0- 1- 2- 3- 4- 5- 6- 7- 8- 9
A- B- C- D- E- F- G- H- I- J- K- L- M- N- O- P- Q- R- S- T- U- V- W- X- Y- Z
---
Minisatellite-SSB
---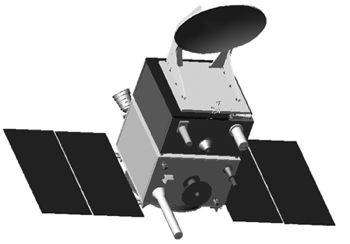 SARAL
Credit: Manufacturer Image

Joint project between the French space agency CNES and the Indian Space Research Organization (ISRO) for ocean studies. Carried the Altika Ka-band altimeter.

AKA: SARAL. Status: Operational 2013. First Launch: 2013-02-25. Last Launch: 2013-02-25. Number: 1 .
---
More at: SARAL.
---
Family: Earth. Country: India. Launch Vehicles: PSLV. Launch Sites: Vandenberg SLC3E. Bibliography: 12841.
---
---
Home - Search - Browse - Alphabetic Index: 0- 1- 2- 3- 4- 5- 6- 7- 8- 9
A- B- C- D- E- F- G- H- I- J- K- L- M- N- O- P- Q- R- S- T- U- V- W- X- Y- Z
---
© 1997-2017 Mark Wade - Contact
© / Conditions for Use
---