Home - Search - Browse - Alphabetic Index: 0- 1- 2- 3- 4- 5- 6- 7- 8- 9
A- B- C- D- E- F- G- H- I- J- K- L- M- N- O- P- Q- R- S- T- U- V- W- X- Y- Z
---
Koelle, Heinz-Hermann
---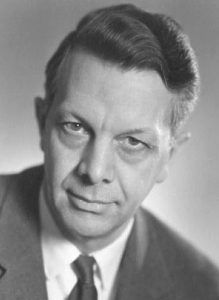 Koelle
Credit: NASA

Visionary German-American engineer, worked at Huntsville as Director of Future Projects for von Braun 1955-1965. Headed Lunex moon base project; key role in engine selection for Saturn. Taught in Germany at TUB after 1965. Advocate of SSTO.

Born: 1925-07-22. Died: 2011-02-20. Birth Place: Danzig.

Born 1925 in the former Free state of Danzig, Pilot during World War II, (1954) MS Mechanical Engineering, Technical University Stuttgart, (1963) Ph.D. Berlin, (1955-65) member of the von Braun team at Huntsville Alabama, eventually heading the influential Advanced Projects Office. A key decision maker in source selection of propulsion for the Saturn vehicles. (Chief, Preliminary Design, ABMA & Director, Future Projects NASA/MSFC), (1960) US Citizen, (1961) Editor-in-Chief: Handbook of Astronautical Engineering -McGraw-Hill, (1965-91) Professor of Space Technology, Technical University Berlin (TUB), (1989-91) Dean, Department of Transportation, Technical University Berlin, Member of International Academy of Astronautics, Chairman, Subcommittee on Lunar development, over 300 publications.
---
---
Country: Germany, USA. Bibliography: 5633.
---
---
Home - Search - Browse - Alphabetic Index: 0- 1- 2- 3- 4- 5- 6- 7- 8- 9
A- B- C- D- E- F- G- H- I- J- K- L- M- N- O- P- Q- R- S- T- U- V- W- X- Y- Z
---
© 1997-2017 Mark Wade - Contact
© / Conditions for Use
---