Home - Search - Browse - Alphabetic Index: 0- 1- 2- 3- 4- 5- 6- 7- 8- 9
A- B- C- D- E- F- G- H- I- J- K- L- M- N- O- P- Q- R- S- T- U- V- W- X- Y- Z
---
Kershner, Robert B
---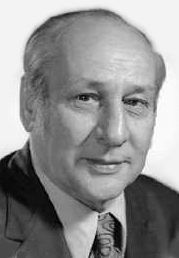 Kershner
Credit: APL
American Chief Designer. Developer of the Transit navigation satellite system.
Born: 1913-10-11. Died: 1982-02-01.
Dr Richard B Kershner, the first supervisor of the John Hopkins APL Space Division, was an inspiring and charismatic leader who became the driving force in organizing and managing the success of the Transit navigation satellite program. A gifted Hopkins mathematician, he served from 1959 through 1978 and was instrumental in shaping the culture of the Space Department. Some of his views on project management included:
"Give yourself a chance to get lucky."
"We have plenty of time if we work fast enough."
"All decisions are final, until revised."
"Nothing beats some things all to hell."
"I only know one thing that does two things well, and it took God to invent it."
"The job was so simple that an idiot could do it, so they gave it to an idiot to do."
"Cheerfulness is not a prerequisite."
"A successful life is achieved by arranging to be paid for doing what you dearly love to do."
---
---
Country
:
USA
.
---
---
1913 October 11 -
.
---
1982 February 1 -
.
---
---
Back to top of page
---
Home - Search - Browse - Alphabetic Index: 0- 1- 2- 3- 4- 5- 6- 7- 8- 9
A- B- C- D- E- F- G- H- I- J- K- L- M- N- O- P- Q- R- S- T- U- V- W- X- Y- Z
---
© 1997-2019 Mark Wade - Contact
© / Conditions for Use
---