Home - Search - Browse - Alphabetic Index: 0- 1- 2- 3- 4- 5- 6- 7- 8- 9
A- B- C- D- E- F- G- H- I- J- K- L- M- N- O- P- Q- R- S- T- U- V- W- X- Y- Z
---
Kachigan, Karl
---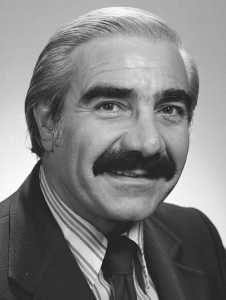 Kachigan
Credit: via Richard Martin

American Chief Engineer and Director, Atlas Launch Vehicle, at General Dynamics in the 1970's and 1980's

A graduate of Marquette University's School of Engineering, Kachigan did some of the earliest work in the Atlas ICBM program on developing the control system equations and requirements, particularly the analysis of propellant sloshing. He produced a major paper in 1955 that described forced oscillations of a fluid in a cylindrical tank. Because Atlas had no rings inside the tank to dampen the oscillations of the liquid propellants, it needed baffles to prevent propellant sloshing. Kachigan's contributions to the problem of sloshing proved to be a major contribution to rocket theory.

Kachigan's leadership in the early 1960's helped shape the early General Dynamics Centaur culture. Several weeks before a launch, he sent a tiger team to the Cape. The members of the tiger team, key people from the design and technical groups, were to muck through all the paper, look at all the hardware, and examine all the test procedures and analyze the data. They tried to find the slightest flaw that might compromise the launch. Kachigan headed investigations when a failure occurred. Tough, analytical, and fair, he was universally respected for his ability to ferret out problems and make decisions under pressure.

By 1974 Karl had been made the revered Chief Engineer and Director for the Atlas launch vehicle at General Dynamics for nearly 20 years. He remembered that "…whenever the launch was at T-minus 18 seconds, I would always cross my fingers. One of the fellows took a picture of that once and he gave it to me. He said, ''We Don't have a chief engineer, we've got a witch doctor!'"

After retirement Kachigan joined the Analex Corporation, notably serving as a member of Independent Review Committee that studied illicit transfer of American rocket technology to China.
---
---
Country: USA.
---
---
Home - Search - Browse - Alphabetic Index: 0- 1- 2- 3- 4- 5- 6- 7- 8- 9
A- B- C- D- E- F- G- H- I- J- K- L- M- N- O- P- Q- R- S- T- U- V- W- X- Y- Z
---
© 1997-2017 Mark Wade - Contact
© / Conditions for Use
---