Home - Search - Browse - Alphabetic Index: 0- 1- 2- 3- 4- 5- 6- 7- 8- 9
A- B- C- D- E- F- G- H- I- J- K- L- M- N- O- P- Q- R- S- T- U- V- W- X- Y- Z
---
HILAT
---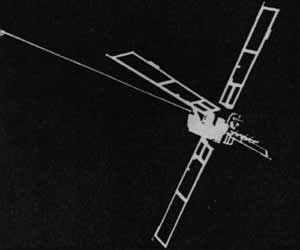 HILAT
Credit: Manufacturer Image

American communications satellite. One launch, 1983.06.27. Communications technology tests. Spacecraft engaged in practical applications and uses of space technology such as weather or communication. Experimental satellite built by JHU/APL for USAF STP (Space Test Program), USA. Launched 1983. Used Transit-Bus.

Status: Operational 1983. First Launch: 1983-06-27. Last Launch: 1983-06-27. Number: 1 . Gross mass: 248 kg (546 lb).
---
More at: HILAT.
---
Family: Communications, Medium earth orbit. Country: USA. Launch Vehicles: Scout, Scout D. Agency: USAF. Bibliography: 2, 279, 6.
---
---
Home - Search - Browse - Alphabetic Index: 0- 1- 2- 3- 4- 5- 6- 7- 8- 9
A- B- C- D- E- F- G- H- I- J- K- L- M- N- O- P- Q- R- S- T- U- V- W- X- Y- Z
---
© 1997-2017 Mark Wade - Contact
© / Conditions for Use
---