Home - Search - Browse - Alphabetic Index: 0- 1- 2- 3- 4- 5- 6- 7- 8- 9
A- B- C- D- E- F- G- H- I- J- K- L- M- N- O- P- Q- R- S- T- U- V- W- X- Y- Z
---
Gruenow, Heinrich
---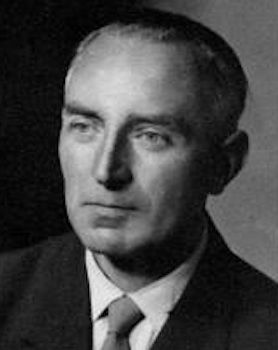 Gruenow
Gruenow, Heinrich

German engineer, member of the team that developed the V-2, head of the machine shops at Kummersdorf and Peenemuende before and during World War II. Stayed in East Germany after the war, until taken by the Russians in 1953. Returned in 1955 to West Germany.

Born: 1906-02-04. Died: 1975-01-26.

Gruenow was born in Sperenberg, and first worked for Fritz Werner AG tool factory. He began working in 1928 at Kummersdorf as a technician in the artillery shop, moving to work on the rocket test sttands in 1932. By 1936 he had become shop manager for Kummersdorf, followed by the same position at Peenemuende from 1937. After he war he returned home to Zossen, opening a tractor repair shop. In the beginning of 1953 he disappeared. The police insisted a corpse they had found was his and considered the case closed. The family moved to West Germany, and received a letter there from Gruenow, who had been interred in the Vorkuta Camp in the far northern USSR. He returned to his family in October 1955 and a few months later began working for the Warsitz machine factory in Hilden. Wernher von Braun visited him there in 1959, and perhaps offered him a position in the American space program, but Gruenow remained in Hilden until his death in 1975.
---
---
Country: Germany. Bibliography: 1980, 394.
---
---
Home - Search - Browse - Alphabetic Index: 0- 1- 2- 3- 4- 5- 6- 7- 8- 9
A- B- C- D- E- F- G- H- I- J- K- L- M- N- O- P- Q- R- S- T- U- V- W- X- Y- Z
---
© 1997-2017 Mark Wade - Contact
© / Conditions for Use
---