Home - Search - Browse - Alphabetic Index: 0- 1- 2- 3- 4- 5- 6- 7- 8- 9
A- B- C- D- E- F- G- H- I- J- K- L- M- N- O- P- Q- R- S- T- U- V- W- X- Y- Z
---
Genser, Philip
---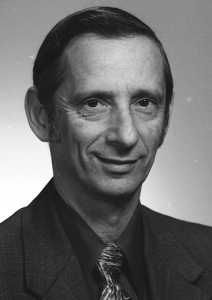 Genser
Credit: via Richard Martin

American engineer. Chief marketer of the Atlas commercial space launch vehicle.

Born: 1929-03-19. Died: 2008-03-02. Birth Place: Detroit, Michigan.

Genser, son of an Austrian Ford dealer of Jewish extraction, graduated from the University of Michigan in aeronautical engineering in 1951. He worked at Convair in both Fort Worth and San Diego, until joining the Army in 1953. After service in Korea, he returned to Convair, becoming part of the Atlas ICBM astrophysics group, doing trajectory design up through project Mercury. He subsequently moved from Preliminary Design to the Chief Engineer's staff, and finally into engineering marketing. In the latter role he conceived and marketed new versions of the Atlas launch vehicle series. Genser retired from General Dynamics in March, 1994.

Obituary: PHILIP GENSER March 19, 1929-March 2, 2008 Philip Genser, 78, of La Mesa died Sunday. He was born in Michigan and was an aerospace engineer. Survivors include his wife, Mary Genser; daughter, Miriam Raftery; son, David Genser; brother, Oscar Genser; and three grandchildren.
---
---
Country: USA. Agency: Convair. Bibliography: 4460, 4475.
---
---
Home - Search - Browse - Alphabetic Index: 0- 1- 2- 3- 4- 5- 6- 7- 8- 9
A- B- C- D- E- F- G- H- I- J- K- L- M- N- O- P- Q- R- S- T- U- V- W- X- Y- Z
---
© 1997-2017 Mark Wade - Contact
© / Conditions for Use
---