Home - Search - Browse - Alphabetic Index: 0- 1- 2- 3- 4- 5- 6- 7- 8- 9
A- B- C- D- E- F- G- H- I- J- K- L- M- N- O- P- Q- R- S- T- U- V- W- X- Y- Z
---
Farrar, Jay Merrill
---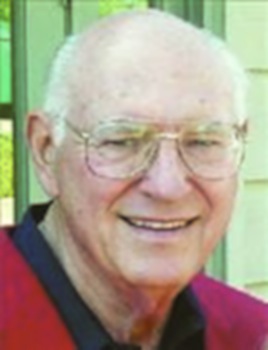 Farrar
Farrar, Jay Merrill
American engineer. Member of the Atlas management team; later President of Sanders Associates.
Born: 1931-01-31. Died: 2015-07-22. Birth Place: Johnson, Kansas.
Farrar grew up in impoverished conditions in western Kansas during the dust bowl years. He received degrees in electrical engineering and business administration from Kansas State University in 1948. He worked at the US Army Signal Corps Electronic Warfare Center from 1953 to 1955, overseeing its move from New Jersey to Arizona. Fagan worked for Hughes in Tucson on their Falcon air-to-air missile program in 1955-1956. He was then hired by Convair for the Atlas ICBM program, eventually becoming a Test Conductor for the rocket's static tests at Edwards. He advanced within Convair San Diego to Assistant Project Engineer for Atlas Ground Systems; Project Engineer for the Atlas F-series missiles; Project Manager for the Advanced Ballistic Re-entry System; Factory Manager, Electronics. He was Vice President of Operation of General Dynamics' Stromberg Carlson Division in Rochester, New York from 1971-1977; and Director of Product Support for the F-111 and F-16 aircraft at General Dynamics, Fort Worth from 1977-1978. Farrar then joined Sanders Associates in New Hampshire, eventually becoming Group President and Corporate Senior Vice President until his retirement in December 1986.
Obituary: Jay Merrill Farrar OCEANSIDE -- Jay Merrill Farrar of Oceanside, CA, was born on January 31, 1931, to Everett and Alice Farrar, in Johnson, Kansas. His education began in a one-room school house taught by his mother. In high school, Jay served as senior class president and lettered in four sports-basketball, football, track and field, and baseball. In summers he worked at the Johnson Airport, home of Flying Farmers of America, where he gassed planes, spun propellers to start engines, and helped rebuild private airplanes. After high school, Jay attended Kansas State University where he earned a BS degree in Electrical Engineering and BS in Business Administration. During his senior year at Kansas State University Farrar was appointed as the Cadet Colonel, ROTC, where he was also a member of Pi Kappa Alpha fraternity. He belonged to Scabbard and Blade, an honorary military fraternity, and received the outstanding ROTC student award by the Daughters of the American Revolution. At 21, Jay joined the Johnson Masonic Lodge #441 where he was a member for 63 years. Upon graduation from Kansas State University in 1953, Farrar entered the US Army Signal Corp as a 2nd Lieutenant, attending the Army Signal School at Ft. Monmouth, NJ and was assigned to the Electronic Warfare Center. As a 1st Lieutenant, Farrar received an honorable discharge in 1955. After his military service, Jay worked for Hughes Aircraft in Tucson, AZ as a design engineer for the air-to-air Falcon Missile. As a test conductor for General Dynamics Astronautics at Edward Rocket Base from 1956-1971, he tested versions of the Atlas and Centaur missiles, a job of which he was especially proud. Farrar earned a Master's in Business Administration from San Diego State. He also held various positions in program management and factory operations for General Dynamics Convair in the Astronautics and Electronics divisions. In 1971 Farrar served as Vice-President of Operations for Stromberg Carlson, a subsidiary of General Dynamics in Rochester, NY. In 1978 he was Director of Product Support, General Dynamics, Fort Worth, TX for the F-16 air combat fighter. Farrar became Group President and Corporate Senior Vice-President for Sanders Associates in Nashua, New Hampshire from 1979-1987, manufacturing electronic warfare systems for various military aircraft, including all seven Presidential helicopters. After retirement in 1987, Jay helped start a non-profit corporation for the Retired Senior Volunteer Program for the San Diego Police Department, as well as fund raising for the San Diego Senior Olympics. Jay is survived by his beloved wife, Valerie Farrar; a son, Gregory and his wife, Susan, of Baja MX; a son, Randal, and his partner Joe Barri of Boston, MA; a daughter, Terra, of Sedona, AZ; a sister, Geraldine McFadden of Temple, TX; two step sons, Chas and Barry Bourland of Miami, FL; six grandchildren and several nieces and nephews.
---
---
Country
:
USA
.
Agency
:
Convair
.
Bibliography
:
4460
,
4475
,
5368
.
---
---
1931 January 31 -
.
---
2015 July 22 -
.
Death of Jay Merrill Farrar. - . Related Persons: Farrar. American engineer. Member of the Atlas management team; later President of Sanders Associates..
---
---
Back to top of page
---
Home - Search - Browse - Alphabetic Index: 0- 1- 2- 3- 4- 5- 6- 7- 8- 9
A- B- C- D- E- F- G- H- I- J- K- L- M- N- O- P- Q- R- S- T- U- V- W- X- Y- Z
---
© 1997-2019 Mark Wade - Contact
© / Conditions for Use
---