Home - Search - Browse - Alphabetic Index: 0- 1- 2- 3- 4- 5- 6- 7- 8- 9
A- B- C- D- E- F- G- H- I- J- K- L- M- N- O- P- Q- R- S- T- U- V- W- X- Y- Z
---
Brode, Wallace Reed
---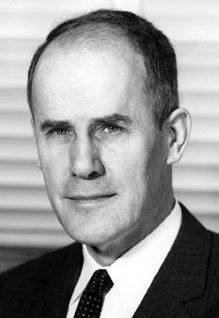 Brode
Credit: NASA

American scientist. Associate director of the National Bureau of Standards 1947-1958.

Born: 1900-06-12. Died: 1974-08-10.

Wallace R. Brode was a chemist and scientific consultant who received a Ph.D. from the University of Illinois in 1925 and became a Guggenheim fellow in Europe, 1926-1928. From then until 1948 he was on the chemistry faculty at Ohio State, rising in 1939 to the rank of full professor. He worked with the Office of Scientific Research and Development during World War II and became head of the science department, U.S. Naval Ordnance Test Station, Inyokern, CA, 1945-1947. From then until 1958, he served as associate director of the National Bureau of Standards. For the next two years, he was scientific advisor to the secretary of state, following which he became a scientific consultant, also serving on numerous committees advisory boards, etc.
---
---
Country: USA. Bibliography: 535, 5206.
---
---
1900 June 12 - .
---
1974 August 10 - .
---
---
Home - Search - Browse - Alphabetic Index: 0- 1- 2- 3- 4- 5- 6- 7- 8- 9
A- B- C- D- E- F- G- H- I- J- K- L- M- N- O- P- Q- R- S- T- U- V- W- X- Y- Z
---
© 1997-2017 Mark Wade - Contact
© / Conditions for Use
---