Home - Search - Browse - Alphabetic Index: 0- 1- 2- 3- 4- 5- 6- 7- 8- 9
A- B- C- D- E- F- G- H- I- J- K- L- M- N- O- P- Q- R- S- T- U- V- W- X- Y- Z
---
Blair, Clay D
---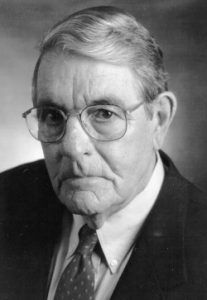 Blair
Credit: NASA

American writer. Magazine correspondent and editor of Saturday Evening Post 1957-1964.

Born: 1925-05-01. Died: 1998-12-17. Birth Place: Richmond, Virginia.

Clay D. Blair, Jr. had been successively a correspondent for Time and Life magazines before becoming associate editor for the Saturday Evening Post from 1957-1961. He later rose through the position of editor in 1963-1964 to become executive vice president and director of Curtis Publishing Co. in the latter year. He was also the author of numerous books about a variety of subjects, including the atomic submarine and the hydrogen bomb.
---
---
Country: USA. Bibliography: 535, 5174.
---
---
1925 May 1 - .
---
1998 December 17 - .
---
---
Home - Search - Browse - Alphabetic Index: 0- 1- 2- 3- 4- 5- 6- 7- 8- 9
A- B- C- D- E- F- G- H- I- J- K- L- M- N- O- P- Q- R- S- T- U- V- W- X- Y- Z
---
© 1997-2017 Mark Wade - Contact
© / Conditions for Use
---