---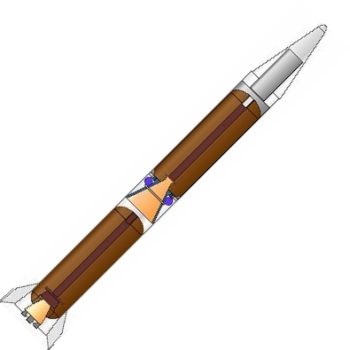 RSA-2
Conjectural drawing of RSA-2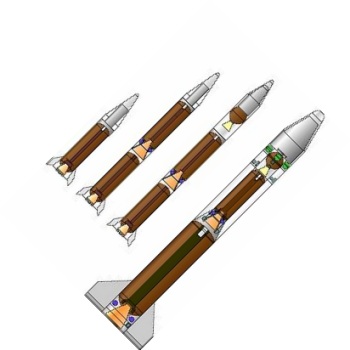 RSA-1 , -2, -3, -4
South African intermediate range ballistic missile. It is conjectured that this designation was assigned to an intermediate range ballistic missile consisting of the first and second stages of the RSA-3. Probably very similar to, or a licensed copy of the Israeli Jericho-2 missile. A third stage apogee kick motor was added to produce the RSA-3 space launcher.
to a: 1900 km range. Standard warhead: 1,500 kg (3,300 lb).
Status: Out of production.
Gross mass: 23,000 kg (50,000 lb).
Payload: 1,500 kg (3,300 lb).
Height: 15.00 m (49.00 ft).
Diameter: 1.30 m (4.20 ft).
Thrust: 412.70 kN (92,779 lbf).

More... - Chronology...
---
---
---
Associated Countries
---
See also
---
Associated Manufacturers and Agencies
---
Home - Browse - Contact
© / Conditions for Use
---