---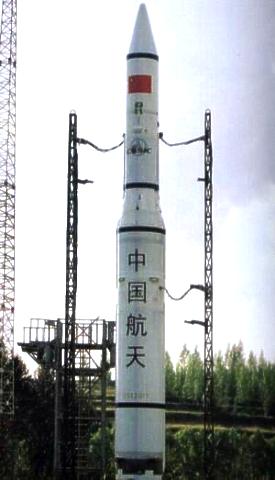 KT-1 on Pad
Family of all solid-propellant Chinese launch vehicles, using the DF-31 ICBM as the basis with new upper or lower stages to achieve a range of payload performances. Following two unsuccessful launches in 2002-2003, the project may have been abandoned.
Failures: 2. Success Rate: 0.00%. First Fail Date: 2002-09-15. Last Fail Date: 2003-09-16. Launch data is: continuing.
Status: Active.
First Launch: 2002.09.15.
Last Launch: 2003.09.16.
Number: 2 .

More... - Chronology...
---
---
---
Associated Countries
---
Associated Spacecraft
---
See also
---
Associated Manufacturers and Agencies
---
Bibliography
---
Home - Browse - Contact
© / Conditions for Use
---