---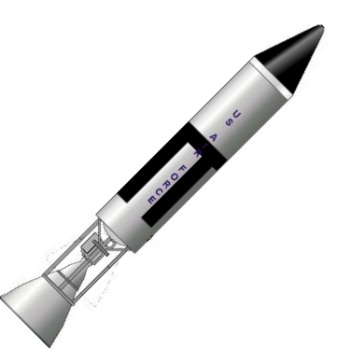 Ares
American intercontinental ballistic missile. The Ares single-stage, liquid-propellant ICBM was the objective of propulsion studies at both Aerojet and Rocketdyne.
The objective was to attain a high enough specific impulse through use of high chamber pressure and a deployable nozzle extension to obtain intercontinental or orbital performance using a single rocket stage. The project was halted when Secretary of Defence McNamara decreed that all future ICBM's would only use solid propellant.
LEO Payload: 4,000 kg (8,800 lb) to a 160 km orbit at 28.50 degrees.
Status: Cancelled 1964.
Gross mass: 150,000 kg (330,000 lb).
Payload: 4,000 kg (8,800 lb).
Height: 30.00 m (98.00 ft).
Diameter: 3.00 m (9.80 ft).
Span: 3.00 m (9.80 ft).
Apogee: 160 km (90 mi).

More... - Chronology...
---
---
---
Associated Countries
---
See also
---
Home - Browse - Contact
© / Conditions for Use
---