---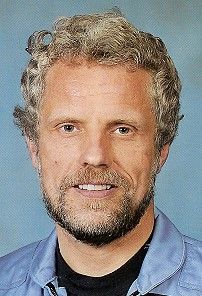 Furrer
Credit:
www.spacefacts.de
- www.spacefacts.de
Furrer, Dr Reinhard Alfred
(1940-1995) Austrian physicist payload specialist astronaut. Flew on STS-61-A. Died in an airplance crash.
Educated Free University Berlin.
NAME: Prof. Dr. Reinhard Furrer
DATE AND PLACE OF BIRTH: November 25, 1940 in Woergl, Austria
MARITAL STATUS: Single
EDUCATION:Realgymnasim (High School) in Kempten. Diploma in Physics after studying at universities in Kiel and Berlin in 1969. Doctorate in Physics, Free University of Berlin, 1972.
EXPERIENCE: Research Associate at the Institute of Atomic and Solid State Physics of the Free University of Berlin. Group leader in the research project "Hyperfine Interaction" (SFB 161). From 1974 Assistant Professor of Physics.
In 1981 chosen as astronaut for a German-sponsored Spacelab mission. Flew on October 30 - November 6, 1985, as a member of the astronaut crew of the German Spacelab Mission D1. From 1987 Professor and Managing Director of the Institute of Space Science at the Free University of Berlin. From 1987 also Director of the Berlin Space Institute (WIB Weltraum-Institut Berlin GmbH) and SpaceTech GmbH.
SCIENTIFIC RESEARCH: Atomic Physics (highly ionised noble gases), solid-state Physics (ionic single crystals and organic crystals). Chemical Physics and Photo-physics (solid-state photo reactions, photo-synthesis), Biophysics (structural analysis of enzymes), microgravity effects in the fields of Physics, Biology and Medicine. Development and conception of space experiments.
DEATH: Professor Furrer died in an airplane crash on September 9, 1995.
---
Birth Place: Woergl.
Status: Deceased.


Born: 1940.11.25.
Died: 1995.09.19.
Spaceflights: 1 .
Total time in space: 7.03 days.

More... - Chronology...
---
---
---
Associated Countries
---
See also
---
Associated Flights
---
Associated Programs
---
Furrer Chronology
---
1985 October 30 -
. 17:00 GMT - .
Launch Site
:
Cape Canaveral
.
Launch Complex
:
Cape Canaveral LC39A
.
LV Family
:
Shuttle
.
Launch Vehicle
:
Shuttle
.
LV Configuration
: Space Shuttle STS-29/61-A.
---
1985 November 6 -
.
---
1995 September 19 -
.
---
Home - Browse - Contact
© / Conditions for Use
---