---

Yuhangyuan 2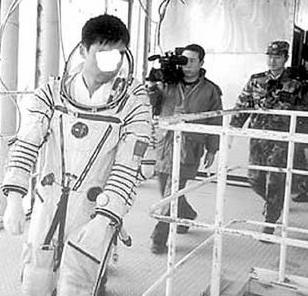 Yuhangyuan 2
Photo of Chinese astronaut during Shenzhou preparations with face blotted out by censor. An uncensored version of this photo later appeared.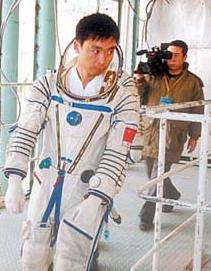 Yuhangyuan 2
Colour, uncensored version of photograph of backup astronaut for Shenzhou 5 mission.

Yuhangyuan 2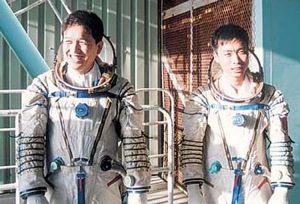 Shenzhou suit
Two astronauts photographed at time of Shenzhou 4 launch.
Yuhangyuan 2?
Chinese pilot taikonaut, 1996-on.
Chinese astronaut photographed training at the time of the Shenzhou 4 launch in January 2003. His face was blotted out in some photos released. Hong Kong newspapers identified him as the back-up pilot for the first manned flight of Shenzhou, planned for October 2003. Western observors believe he may be Li Qongling, one of two astronauts trained in Russia in 1996. Chinese press reports of January 2003 said that 'Chen Long' would be the first Chinese man in space. Some Western observors considered 'Chen Long' to be a corruption of 'Qongling'.
Status: Active.

More... - Chronology...
---
---
---
Associated Countries
---
See also
---
Associated Manufacturers and Agencies
---
Yuhangyuan 2? Chronology
---
Home - Browse - Contact
© / Conditions for Use
---